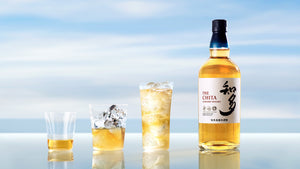 Through a continuous distillation process using two, three or four columns, Suntory's Chita distillery creates three types of grain whisk -clean, medium and heavy-all from corn. The diversity is rare among grain whisky distillers as most only produce the heavy type.
Aging in the unique climate and nature conditions of Omi and Hakushu, using American White Oak casks, including puncheon, hogshead and bourbon barrels, further contributes to the incredible range of flavours presented by Chita grain whiskies.
This range, combined with exceptional smoothness, makes Chita grain whiskies the perfect dashi for Suntory's renowned blended whiskies. Until recently, Suntory's Master Blenders could not produce the level of complexity and depth needed to offer the world a single grain whisky that met the prodigious standards of the House.