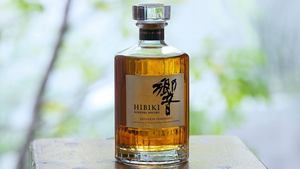 Born from the Japanese way, speaking to the soul and awakening our senses, taking us back to where it all began. Suntory Whisky embodies the harmony that exists between Japanese nature and Japanese people.
Suntory Whisky is the fusion of the delicate forces of Japanese nature itself combined with the passion and precision of the best Japanese artisans.
The Japanese feel at one with nature; their ultimate inspiration and guiding force. They have a special reverence for nature, and believe that nameless spirits referred to as "eight million gods" reside within every pebble, raindrop and seed. Japanese nature is blessed with many expressions - deep forests, lush greenery, steep mountains, and pure waters. Each is further heightened by the richness of the seasons.
In every Suntory Whisky lives a unique Japanese sensibility and respect for nature.