Aquarius - A Year of Smooth Sailing. Check in with Your Family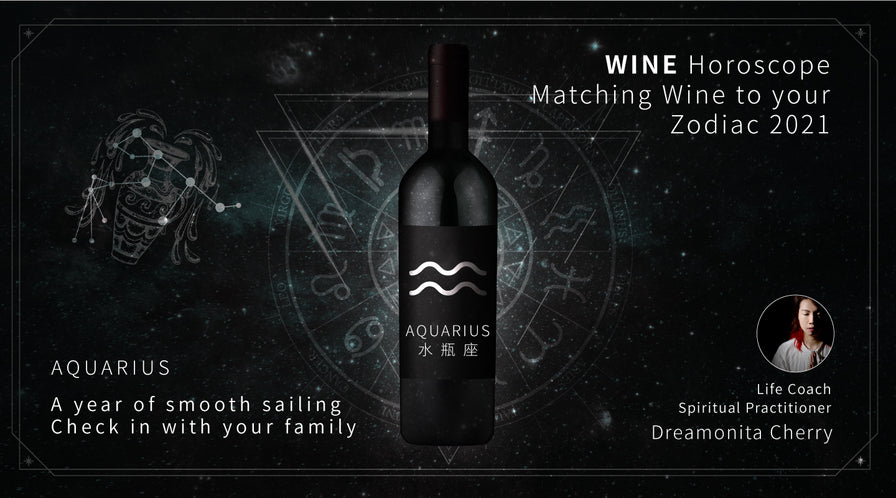 Text: Dreamonita Cherry
With their own thoughts and opinions, Aquarius always stands alone. They are independent, playful avant-gardes, though sometimes because they take things to the extreme, society marks them out as the eccentrics or weirdos of the group. They don't always talk about their feelings, one minute they may show their eagerness but the next they can be cold, making them hard to comprehend. Born to be adventurers, once they are immersed in a project or a hobby, they may even forget to eat. While they cherish wealth and quality, they desperately need space to think, and occasionally indulge in the extreme or the supernatural, creating fantasies in their head.

This year the odds are with Aquarius, you are like a duck to water, swimming smoothly with the current. You may need to spend some time dealing with new technology, but that will also help further your studies and career. It is a good year to equip yourself and start a new partnership.

As for work, be bold and jump out of your comfort zone. Focus on the future, create your 10 year plan, but beware of neglecting the needs of your partner and family, as it may create a lot of unnecessary tension. Ask out loud for the approval you need, and say out loud how much you love and appreciate the people around you in order to shorten the distance from them. The elderly in your life may face physical or mental health issues. Instead of feeling worried, shake it off and show your support by spending more time with them.

Typical Aquarius will eat and drink excessively when in a bad mood. Regulating the amount you drink, and eating healthy food is highly recommended. The taste of Aquarius is rather childlike, with a fondness for sweetness, so medium-bodied wine, aperitif with french delicate desserts will suit their appetite. All they need is a good night's sleep after a feast.

Aquarius will fall in love with Frescobaldi Gorgona 2018, a unique collaboration between Marchesi Frescobaldi and Gorgona prison, they have collaborated with and taught prisoners how to make wine, helping them ease their return to society. The experimental Penfolds Lot. 518 Spirited Wine with Baijiu is breaking the conventions of traditional winemaking - this unique wine will make you go wow.

Easy-drinking options include Leon Beyer Pinot Gris, which is rich, full-bodied with a well balanced acidity and a long finish, Rupert & Rothschild Baroness Nadine Chardonnay 2018, the perfect combination of South Africa and France, as well as Chanson Savigny-Les-Beaune and Frescobaldi Nipozzano Riserva Chianti Rufina DOCG which are great value for money.

As for aperitifs, go for Sipsmith London Dry Gin. If you like a martini or a G&T, you need to have a basic understanding of Gin to appreciate their simple beauty. Admiral Benbow White Rum, widely used in cooking or cocktail making, is an at home essential for Aquarius. Stock it up if you fancy having a Mojito or Daiquiri!

Sweet tooth alert! The following pair nicely with desserts: Shichiken Sora-No-Irodori Sparkling Sake and Eiko Fuji Junmai Daiginjo Yaminari-Shusui Unfiltered Nama Genshu, the ultra-limited and economical Dewanosato, the second sake rice in Yamagata Prefecture. The 'Shinpaku' sake rice has given Raifuku Junmai Daiginjo Aiyama a rich and fruitful taste.



---