Aries - Let Your Light Shine. Be Mindful of Your Body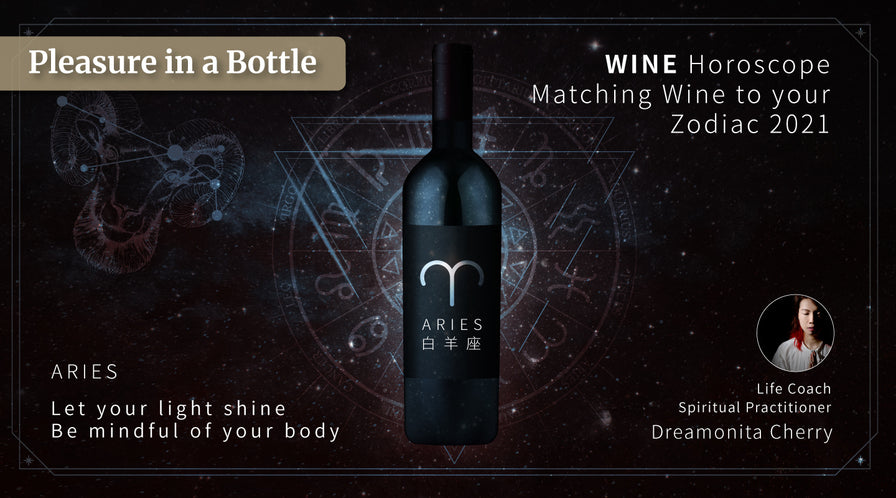 Text: Dreamonita Cherry
Passionate, exuberant and hardworking Aries are the life and soul of every party. Candid and impulsive, they believe actions speak louder than words. While they may act hastily, they are never sloppy and yearn to be free spirits. Even if they are suffering with a depressed mood, they would not bother others with their worries. However, at times they are too self-centred.
2021 has opened the door to many dreams for Aries. They are determined to expand their horizons, meeting new people and launching new projects at work, however reckless they might be. With an endless stream of associates, they can make their way up in their chosen industry and lead the way. They should not overexert themselves, instead, they should always make time to rest and relax before it becomes a crisis. Be a practitioner of Danshari - if you take, you must let go as well. They should also prioritise their tasks, ask a trusted friend or partner for help, strike a balance between freedom and responsibility, and learn to let go of certain things.
There will be some challenges in interpersonal relationships. For Aries who highly value friendships, it is definitely a happy problem. In order to grow their social circle healthily, it will require them to be relaxed and be physically and mental balanced. Aries are eager to be nourished. While having fun in the world, they may inadvertently fall into the trap of self-indulgence. While it is necessary to embrace quality time with family, partners and close friends, and enjoy life to the max, they need to learn when to call it a day. 'Slow living at a fast pace' is the key. Take a sip of red wine, read an inspiring book, pick up a new skill, or enrich their knowledge can all soothe excessive excitement so that they can zone out, and then get back on track. Aries who have been single for a while will meet the right person when they are relaxed and let nature take its course.
Challenges present themselves every day; the one appears this year applies to the health of their family. In addition to strenuous exercise, please also practise stretching to help strike a balance, turning to the inner self, and continuing their task of submitting to the universe. Meditation may seem impossible to them at first, but if they treat it as a game, they may have unexpected gains and be able to work out a more suitable way to relax.
When it comes to food and drink, do you expect Aries to be bold and innovative? In reality, they need 20% new energy and 80% stability to balance their inner self. Bring in new a flavours for the 20% excitement they can tolerate, and stick to what they would normally have for the rest of their diet. A bottle of mellow and rich wine with some spiced snacks would be a brilliant choice. Top quality vintage port such as Taylor's Vintage Port 2007 provide the gravity which Aries look for intrinsically. Nice whisky like Hibiki Harmony is there to settle oneself. Fine wine options like Chateau Leoville Las Cases 2006 (2eme Cru Classe, Saint Julien) would raise the vibration for sure. Mature Aries might feel like home while embracing a bottle of Bordeaux with 15 year of aging, complex yet well balanced. New Zealand sauvignon blanc can keep its typicity and taste to soothe their hearts. Azumaichi Junmai Daiginjo is there to help tenderly lighten up Aries with a fine gentle finish.
From now until 30 Mar 2021, selected wine up to 30% OFF. Order today and deliver the next day*!
*Orders must be confirmed before 5:30pm from Monday to Friday (excluding public holidays) to enjoy next day delivery.
---