Cancer - It's Okay to Cry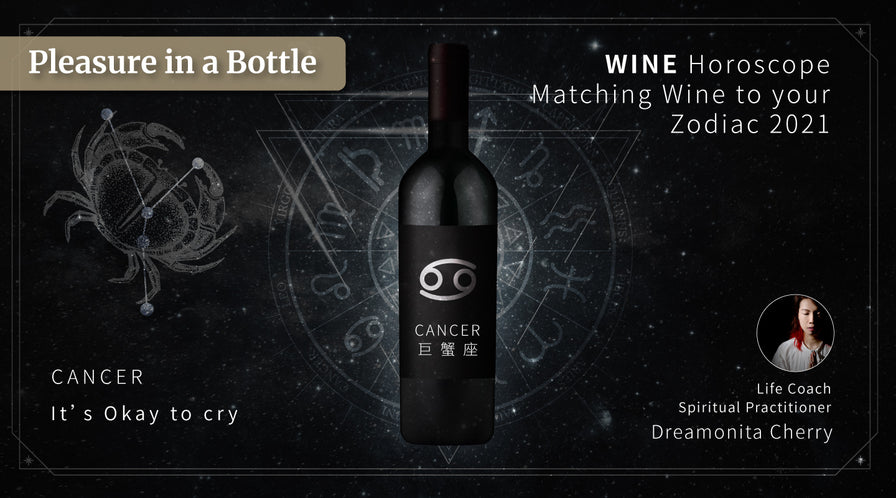 Text: Dreamonita Cherry
The gentle, introverted Cancers tend to hide their emotions, and are always the onlookers in the crowd, but they are easy-going, tactful, family-loving, and take great care of others. They may be half a beat slower, but they are ultra-sensitive, detail-minded, and would notice even the most subtle expressions.
Cancerians have empathy, hate powerful villains, and do not bow to evil forces. However, if they still cannot be loved by their partners or family members after everything they have devoted and sacrificed, things will turn very nasty, as they will show their bad temper, which is usually hidden.
Cancerians may go through a period of depression this year, and the problems which have been ignored for years are going to resurface. You may shed some tears, but the lesson here is to accept. Don't hide from your problems - the more you hide, the bigger they will become. When you need to talk to someone, go to trustworthy elders and friends, but bear in mind that laying the blame on others won't help. Embrace the vulnerable side of you who needs love and support, the ultimate goal is to be able to feel and share love.
Volunteering can also help kid-and-animal-loving Cancerians to get out of their predicament and get through this year. Note that negative emotions can affect your well-being, you should stay aware and healthy, as you still have a long way to go. Beware of scams, whenever you realise something shady is being planned behind your back, you should cut these people out of your life right away, as they are no longer your friends. Luckily, you still have many dear friends who are caring and understanding, and you will gain support from a new circle along the way.
To our surprise, these crabs like to hide in their caves and drink secretly, and 'torture' themselves by eating junk food even though they usually have reasonably high standards. By their definition, good food and wine should come from these two kinds of place - somewhere that reminds them of the taste of 'home' regardless of the price, or small, independent shops. Whether it is red wine, white wine, sake, or champagne, it is best to be from a small producer, stylish and only enjoyed by a select few. They love fine wine and delicacies, which help them to fully relax, and open them up to share about themselves.
Some tasteful choices from small vineyards include La Symphonie Vouvray AOC Sparkling, Coldstream Hills Chardonnay, Knob Creek, Modern Senkin Omachi Junmai Daiginjo, as well as the award-winning Raifuku Junmai Ginjo Hattan. While E.Guigal Cotes du Rhone Rouge breaks the tradition and uses grapes from Northern Rhone instead of Southern Rhone, allowing it to demonstrate it's quality and characteristics, you may also want to check out the 'mistress of Spain', Marques de Murrieta Pazo Barrantes Albarino DO Rias Baixas.
As for a rare and stylish wine selection for your daily consumption, HDF Von Liechtenstein Grüner Veltliner Weinviertel DAC, Pio Cesare Dolcetto d'Alba DOC from Piedmont, or Baron de Ley Blanco are recommended. Pair the wine with cheese crackers and potato chips, crunchy and delightful. Whisky lovers should not miss out Chita, the single grain Japanese whisky with the same stable as Suntory blended whiskies.


---