Capricorn - Be Happy with The Change of Status. Strive Hard to Express and Relax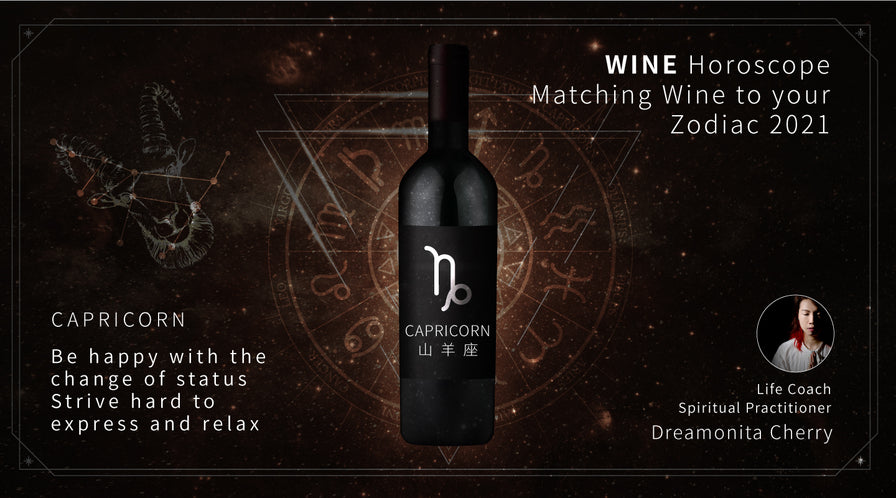 Text: Dreamonita Cherry
Capricorns are friendly, hardworking, practical, steadfast, persevering and stoic characters. They are also gentle, detail-minded, always play by the book and never let themselves off the hook. The goats can be rather pessimistic, and suppress their feelings too much. They tend to feel the pressure to socialise and often don't feel able to speak their mind, and this facet helps explain why some Caps often come across as withdrawn and melancholic. Whilst the goats are easy going, they are ambitious, goal-oriented and would make their own rules to succeed and get approval from others. Striking a fine balance and cutting down on self-imposed stress are what Capricorns need to learn.
Will Caps get married or part ways this year? This is up to you. Follow your own pace, stop the 'role play' and be yourself. It is time to be a grown up and be responsible for your own choices, though it might be a tough one. This year, Caps will easily make enemies and feel frustrated or lost. As for work, there will be lots of ups and downs.
Caps with depressive tendencies often feel sentimental. When you are having an emotional breakdown, it is recommended to have a chat with someone you trust, or go to a counsellor or social worker. Don't suppress your feelings, cry as much as you want - experiencing hopelessness wholly is the best way to deal with helplessness itself. The best is yet to come, as there is always hope for a better tomorrow.
Hiking up the mountains or hitting the beaches will also help you work through your emotions. Because of your steadfastness, you have a flair for craft work. It is a good idea to bury yourself in little craft projects, as they will help you get a sense of balance and satisfaction. Keeping a diary will also help you sort out your chaotic thoughts.
It is not bad to be loyal, but being easily enslaved by power and being bound by moral beliefs can make you feel breathless. Be it about work, love or family, you should relax and find your equilibrium by practising mindfulness and saying 'no'. Those who love you must also learn to let go of their control over you.
When it comes to drinking, many Capricorns are slaves to whisky and sake, and only see champagne as a drink for their lovers. Caps are willing to pick up a glass to numb their pain, enter a more understanding world, giving them a space to catch their breath. Since most Caps are world-wise, they also crave knowledge in wine, so it is not surprising to see them gaining a WSET or CSP certification.
If you are a fan of triple distilled single malt whisky, the versatile, smooth and light Auchentoshan 18 Years Old which is matured in American bourbon oak for over eighteen year is a good choice. Alternatively, you may opt for Hakushu 12 Years Old for its fresh and gently smoky taste with herbal notes. Thanks to its exceptionally low mineral content water flowing from Mount Kaikomagatake and a much lower peat level, it is intentionally tamer than the peat bombs Scotch drinkers may be used to.
The high-quality Laphroaig Select from Islay, which combines five specially selected casks of Laphroaig iconic Islay Scotch, is the best choice for peat fans. Looking for a festive gift for the goats? Try Tamdhu 15 Years Old, in which you can taste the intense burst of vibrant summer fruits on the palate and enjoy the rewardingly long finish it delivers.
Junmai Daiginjo is one of the 'treasures' to help let their guard down. Whilst Eiko Fuji Junmai Daiginjo Unfiltered Nama Genshu The Platinum uses Yukimegami, the sakamai used only in Yamagata, Fukuju Junmai Daiginjo is beautiful and elegant. Other stunning options include Hakuko Junmai Daiginjo 50 Sarasoju from a 130 year old brewery, and DAN Junmai Ginjo Aiyama. Looking for something with a fine balance of sweet and sour? Shichiken Yama-No-Kasumi Cloudy Sparkling Sake which reveals the potential of sake and adopts the second fermentation method fermenting slowly over 5 years, is an excellent option.
For your lover, get your hands on either Bollinger La Grande Annee Rose or Ayala Perle D'Ayala. Whilst the former is transformed by the addition of the unique red wine from La Côte aux Enfants at the blending stage, the latter is a prestigious cuvée made up of a majority of Chardonnay, revealing a seductive aroma, perfect for a romantic setting.
---