Leo - Let Trust Take You to Another Level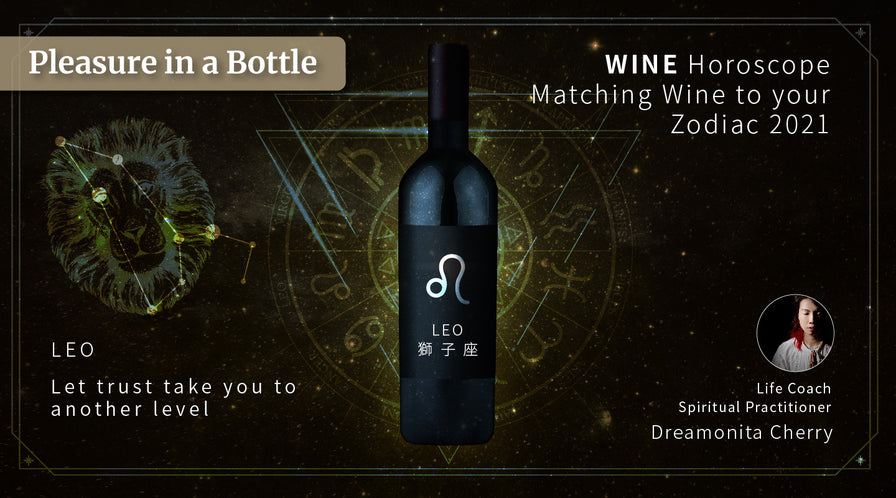 Text: Dreamonita Cherry
Born confident and brave, Leos are cheerful, talkative, generous and loyal to others. With a strong sense of humour, they are playful and keen on performing. These lion kings are top leaders who take good care of the people underneath them. They have strong wills, passion and ambition, but at times they can be too sentimental, impatient, and manipulative, and end up harming others. Besides that, they have their dark and lonely side, and may envy others for getting attention.
These lions will face quite a lot of challenges this year. Most annoyingly, they may either be drawn into a storm because of a misunderstanding, or encounter issues relating to a midlife crisis, but for the time being, they only need to be more confident and hold onto their inner self, as things will be ironed out by October.
If you start a business or change your career this year, it is likely for you to achieve highly. It is also the right time to start new collaboration with others, so pick their brains and learn from their wisdom.Whilst trust can also bring you remarkable returns from your investments, when it comes to relationships, bear in mind that indulging in lust is like having the sword of Damocles hanging over your head.
As lions rely too much on others' approval, for those facing a dilemma at work having the attention of an admirer may make you feel delirious, and this third person may put your relationship in jeopardy, so before anything, ask yourself if you can afford to lose what you already have.
Stretching, yoga, jogging, karaoke are good ways for you to release stress and negative emotions, and set your heart at ease. Alternatively, you can get something new, such as a healing crystal to distract yourself and forget about the pain.
Leos like to be surrounded by people, and are self-willed and arrogant at parties, but as long as you give them the best, they will stay happy. Regarding drinking, they would opt for the best of the best, so be ready to get all the big labels out for them. I always joke that it is very easy to deceive them, but who would be hardhearted enough to lie to these dear lions? My advice is to share those full moon nights with wonderful people, and never forget persistence is the key to healing wounds.
The signature vintage champagne Bollinger La Grande Annee 2012, Robert Mondavi Napa Valley Fume Blanc aged in beautiful oak barrels and Eiko Fuji Junmai Daiginjo Sakemirai Unpasteurized Undiluted Sake top the list for these lion kings. Takagi has been brewing Sake for Juyondai. It took long time to develop Sakemirai which is a rare rice variety with a magnificent Ginjo aroma, and a fresh and sweet taste.
There are two other outstanding options. Both Clos de los Siete and E.Guigal Cote Rotie Chateau D'Ampuis. First one comes from the Andes managed by the famous Michel Rolland and it is claimed as world class. E.Guigal Cote Rotie Chateau D'Ampuis is produced from the six best vineyards in the region (7 vineyards now), with the average age of the trees being more than 50 years. These wines are made up of 93 to 97% Syrah, plus a small proportion of Viognier. After fermentation, the wine is stored in brand new oak barrels for about 38 months and is considered a treasure.
Taylor's 1968 Single Harvest Port, a world-renowned, top-quality port with limited availability, and Yamazaki 12 years old are alternative choices for Leos.
---