Sagittarius - Wait for your chance. Promises go a long way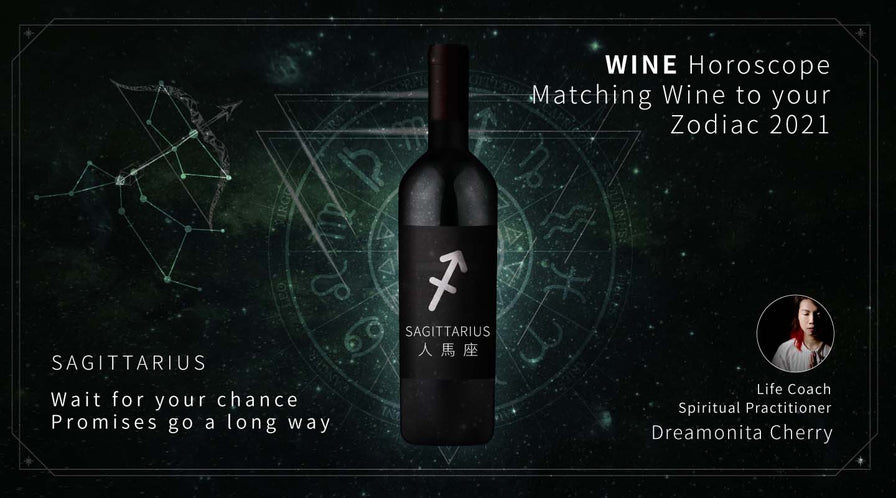 Text: Dreamonita Cherry
Sincere, free-spirited, passionate, generous, magnanimous, forgiving are synonymous with Sagittarians who make friends and peace everywhere. They are tough and full of bouncy energy ready to put things into action, and these rare qualities make them the 'oasis' in a commercial world. While their boundless optimism is infectious, they can be over idealistic, impatient and often fail to follow through. Although Sagittarius have a sense of humour and can be quite outspoken, they occasionally fall into the trap of political correctness, and can become hypocritical so as not to offend others. Despite the fact that they encapsulate a relentless drive for freedom, they do find loneliness and failure scary.

Although relocating your home, office or studio may be double trouble, it is an inevitable move if you want to make things better. Some prolonged problems have to be tackled and solved this year. Take a deep breath, admit that you are not wise enough to deal with them and seek help from experts - don't let your stubbornness get the better of you.

Those in a long term relationship, if you do not take it to the next level, you may end up with a break up. Even if you are not getting married, you should at least make a promise, or buy a thoughtful gift for your lover as a sincere gesture.

It is really not easy for the horses to keep a relationship and a long-term goal, unless they are scared. Whilst fear and anxiety is the spur for Sagittarius, it is not the healthiest way to live. Instead, you should let your enthusiasm take you further, and don't just aim to scrape by, or else you might find yourself in despair in the long run.

The things that happen to your friends, family or pets may make you feel depressed. As a result, you hide in your stable and cut back on your social life, but that in a way gives you more time to ponder about life, have a better idea of what you want, and learn the lessons of the past. This also applies to your work, just wait patiently in the first half of 2021 for your shot. Remember 'the best is yet to come', you should make use of the quiet time to learn something new, and even turn it to your advantage to impress others. Don't fixate on the fallen grapes on the ground, visualise the delicious red wine it will transform into.

Your drinking habits are similar to your views on relationships, on one hand you want something new and exciting, but on the other hand you want something long-lasting, as security and self-worth are your cornerstones. Many Sagittarius cannot live without alcohol and chips, luckily most horses do not get fat easily. For your daily consumption, your philosophy is to have something great value for money, the cheaper the better, but the considerate horses will always keep a couple of nice bottles at home for old friends, and leave a few collectable bottles in the cabinet at work to demonstrate your good taste.

Going for good value for money? Both Chiaro Prosecco and Kalamanda Reserve Chardonnay are great picks. The fruity Leon Beyer Riesling is a good match with potato chips and crunchy, nutty snacks.

Don't miss the high-quality Burgundy liquor Chanson Puligny Montrachet, as well as the Bodegas Faustino I Gran Reserva from the historic Spanish winery.

Looking for something exciting? Try the spicy and passionate Shichiken Biroadoaji Junmai Ginjo brewed from the flowing water of Mount Kaikoma in Hakushu.

Want to show your friends how much you treasure them? Try Takizawa Tokujo, which uses 'Obsidian water', one of the softest water in the world, to bring out the unique umami flavour in the sake rice.

Whilst Svedka Vodka is a must for cocktail-making, Yamazaki Distiller's Reserve Whisky is regarded as the soul of Japanese whisky.

Purchase these prestigious wines to add value to your wine cabinet: Bollinger 007 Limited Edition Millesime 2011, the classic treasure Penfolds RWT Barossa Valley Shiraz, and the rather pronounced E.Guigal Hermitage "Ex-Voto" Blanc.



---