Scorpio - Out with The Old Friends and Objects. In with The New Fame and Prosperity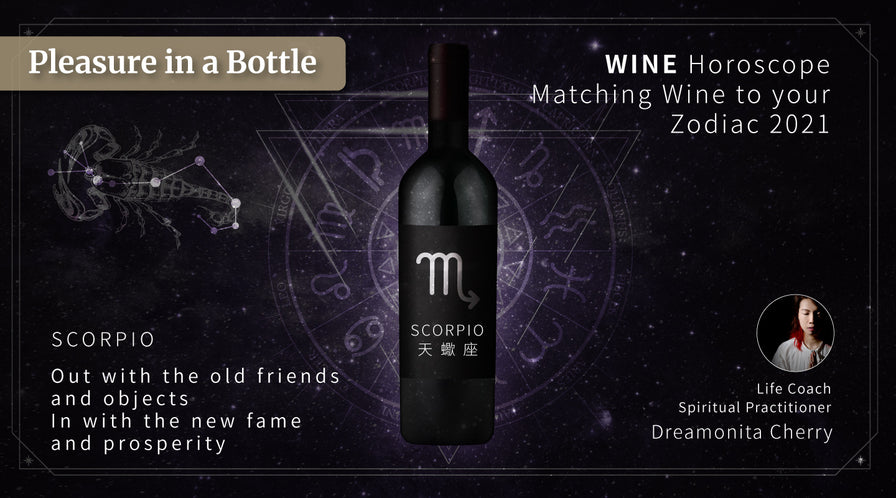 Text: Dreamonita Cherry
Scorpios are calm, enigmatic, determined, enduring and competitive characters who are good at keeping secrets, have a clear boundary between love and hate, and always play the long game. However, under the influence of their planetary ruler Pluto, Scorpios are also suspicious, quick to be jealous, possessive and vindictive. They are art lovers who value quality whilst also surrounding themselves with beauty. On a bad day, they would lie in wait and strike with their venomous sting, or even indulge in lust. Their trust is hard to earn, but once they do trust someone, they dedicate their whole self to that person for life, the determined Scorpio will always stand by them. Despite being honest to a fault, they do not always reveal the total truth out of courtesy. They are masters of mind reading and observation, they have an insight into everything and can distinguish right from wrong.
Most of the dramatic episodes that started last year are coming to an end. You need to initiate the 'dan-sha-ri' programme to let go of both things and people. Being able to leave certain circles of friends is an indicator of personal growth. As your wants and needs are different from theirs, it is better to go your separate ways before the relationship drags on and turns ugly. Dealing with separation is a necessary chapter for you this year.
There will also be a significant shift at work. Don't feel sorry about it, 'out with the old, in with the new', as the saying goes, it is just the way it is, but do fight for proper closure for yourself. This year will bring you both fame and prosperity, but ironically, the source of your pain is that your beauty is not being praised. Remember you are born unique, don't lose yourself in the comparison with others, you only need to compare yourself to who you were yesterday.
Peaceful breakups, which may involve your lover or family members, are likely to take place this year. I suggest you get everything off your chest to help break the long-term stalemate. If it does not work out after you have pulled out all the stops, be grateful and say goodbye to the person you are no longer close to and move on.
Scorpios should be cautious with how much they drink: a glass or two is fine, but when you lose control and think you can only relax by having a few more glasses, you may become soulless and ruin your image, though you may be able to redeem yourself by playing it cool the next day. In terms of taste, both Cancers and Scorpios are good at looking for stylish wineries, but Scorpios also care about who you drink with and what nibbles to accompany it, as you treasure a romantic experience.
Among Raifuku Junmai Daiginjo Ultra 8, Senkin Issei Junmai Daiginjo, Ayala Rose Majeur and Foss Marai Native Prosecco DOCG Guia Valdobbiadene Brut, which are both famous for their floral and fruity flavours, and the satisfying Rimapere Sauvignon Blanc, you will surely find your favourite!
If you are looking for something soothing, try Chancellor Whisky Spirit Drink 28% and Bowmore 12 years.
Fancy something more stylish and complex? What about Dominique Piron Morgon Grands Cras produced by a 400-year-old winery? The poetic Misha's Vineyard "Lyric" Riesling from New Zealand, and Tinto Pesquera Crianza produced in the renowned Spanish wine-producing regions Ribera del Duero are also recommended. Whilst DAN Yamahai Junmai, fermented by natural lactic acid bacteria, has a unique taste and texture, Terre A Terre Crayeres Vineyard Sauvignon Blanc and Sidewood Pinot Noir are like gifts from the Earth.
---