Sparkling Wine is Not Always a Champagne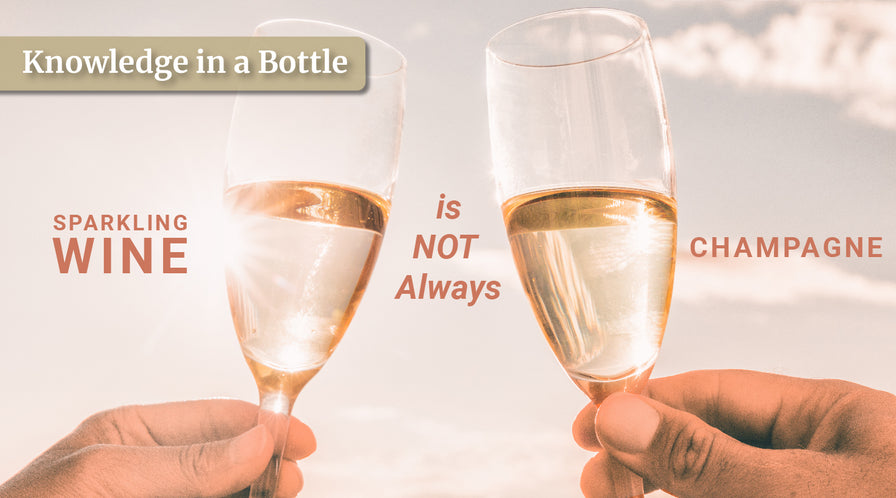 Champagne is sparkling wine, but sparkling wine is not always a Champagne. Only the sparkling wines made in Champagne under specific regulations are called Champagne. The ones made in other countries, or other wine regions in France are not more than sparkling wines.
Yes, Champagne is Champagne, it must be made from designated grape varieties such as Pinot Noir, Pinot Meunier and Chardonnay. Pinot Blanc, Pinot Gris, Arbane and Petit Meslier are also allowed to plant, but are less popular than the major three. Another important rule for Champagne is that each one must undergo the second fermentation in a glass bottle.
"A rose by any other name would smell as sweet" is a romantic line from William Shakespeare's play Romeo and Juliet, but it doesn't apply to the romantic Champagne.
Is a name not important? The vintners in Champagne may think in a different way.
However, there are always exceptions. The name "Champagne" is not protected all around the world, some countries may name their sparkling wines as "Champagne", for example, if any wine estate has already registered a Champagne product before the European Union law launched in 2006, it may keep the name, but it's prohibited to export to EU countries.
No complaints? Can't be. The latest buzz was happened in United States President Barack Obama's inauguration Luncheon in 2013. The "California Champagne" was written as "Champagne, California" on the wine list, Champagne Bureau in Washington D.C. has taken issue with the use of the term of Champagne.
Champagne is a beautiful name, it sounds good, smells good, tastes good and feels good, even the bottles is not yet popped.
---