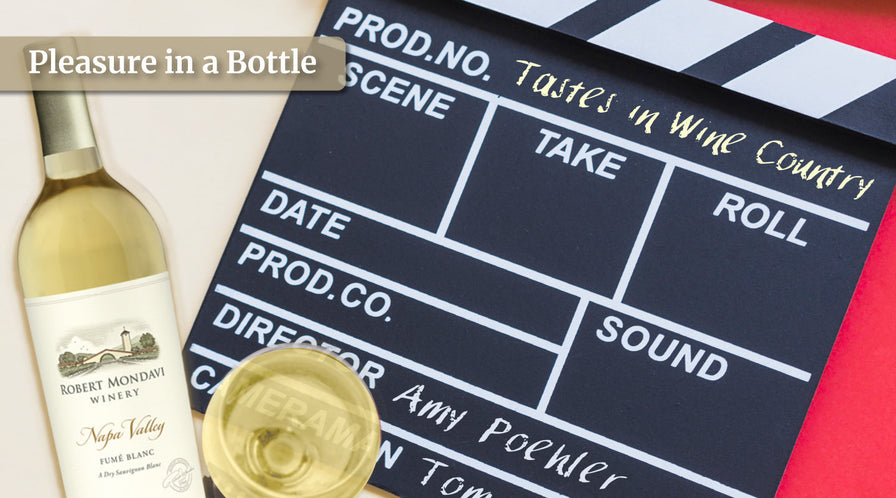 Nobody knows "Sideways" would received five nominations from Oscar and won the "Best Adapted Screenplay Award", before the movie was released in 2004, the box office for wine movies is niche. Not only it was a blockbuster, but also it affected the winemaking trend in California for the past decade. Believe it or not, the increase in Pinot Noir production in California is 170% since then, and at the same time, Merlot sales is dropped, even though it is the most popular grape variety in the world. If you have watched this movie, you must remember Miles Raymond hated Merlot, and said Pinot Noir's taste is "the most haunting and brilliant and thrilling and subtle and... ancient on the planet."
15 years later, another wine movie is released, but this time the story is told by six women. "Wine Country" was filmed in Napa Valley, a more celebrated wine region in California than "Sideways" Santa Barbara. Director and actress Amy Poehler decided to plan a weekend getaway party for her best friend's 50th birthday, she invited four more friends to a Napa Valley wine trip.
To feel the sunshine and holiday mood of the movie, I can't refuse to open a bottle of Napa Valley wine.
Talking about Napa Valley, Robert Mondavi Winery is undoubtedly a benchmark, it is also the first wine estate putting Napa Valley on the wine map. Late Margrit, Robert Mondavi's wife, organized the first concert in the winery back in 1969, it is now one of the most important music festivals in every summer. From the legendary Ella Fitzgerald to Ray Charles, from the contemporary UB40 to Thievery Corporation, are just some of the names on the extensive list of performers.
After more than half century, Robert Mondavi Winery has grown to be a wine kingdom, it also produces wines in other regions such as Lodi for the Woodbridge brand. If you want to taste Robert Mondavi's original Napa Valley flavour, you should start from white wine. One of the first goals Robert Mondavi set for himself was making a Sauvignon Blanc in Pouilly Fumé style, as he didn't like the sweetness found in all the other producers' products in 1960s, this is also the reason he named his wine Fumé Blanc.
Robert Mondavi Reserve To Kalon Vineyard Fumé Blanc is still the flagship of the Napa Valley wine estate, intense citrus and orange blossom aroma are unmistakable, well-chilled the bottle and enjoy together with the movie, you will easily taste the complexity and long finish.
---