We Drink and We Sing Cantopop Episode 4: Millennium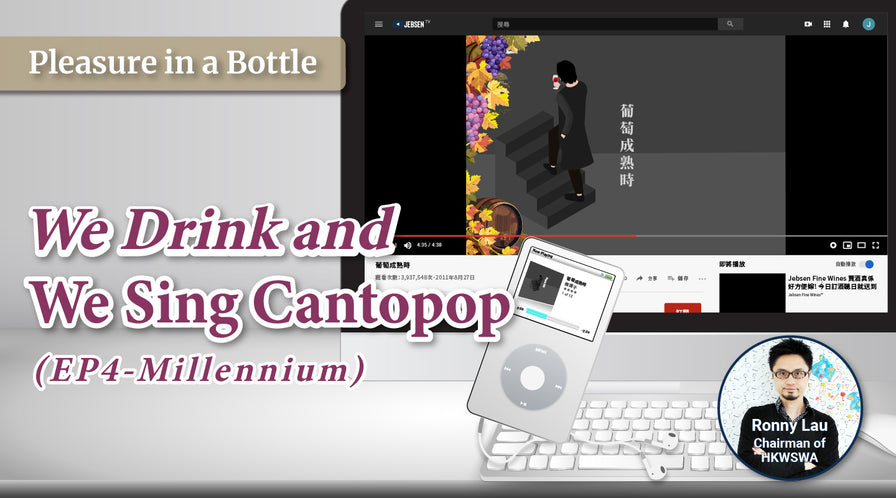 Text: Ronny Lau
Since Leon Lai and other "Heavenly Kings" announced stepping down music award ceremonies in early 2000s, it opened up more opportunities for new and bubbling-under Hong Kong singers. Eason Chan is one of those who made his mark in the new era.
The popularity of Eason Chan is proved by his many hit songs in the Millennium, wine lovers may noticed that some of these songs are related to wine and spirits. There is also one written from the perspective of a bartender named "New Order", as well as one of his greatest hits "The Grape Is Ripe".
"The Grape Is Ripe" is not just about grape, but the wine that made from grapes. The winemaking metaphor used in this song equates to someone who are too desperate looking for the best lover, but actually missed the real one. It reminds me of one of my wine trips in Napa Valley. In order to avoid green pepper notes and achieve fuller bodies, Cabernet Sauvignon were grown with extended hang time there. Who can define the best time for harvesting? As lyricist Wyman Wong suggested, it's "not written on the book".
Joey Yung, another singer who has emerged in the Millennium, is now one of the most popular divas in Hong Kong music scene. Listen to her "No Moonlight in Front of the Bed", you would find it's a rare Cantopop to put Chinese literature into dance tunes. However, it's not the only Cantonese song to feature the poem "Bring in the Wine" by poet Li Bai. You may also heard it from Eason Chan's "Ridiculous".
Juno Mak's "Three Thousand Miles River" take Chinese literature even further with the Sutra made well-known by the great classical novel "Dream of the Red Chamber", as he sang "If the grapes turned into liquid, it will make you drunk again and again".
If you prefer a more down-to-earth Cantonese wine song, My Little Airport's "Put Me in a Plane That Will Explode" is funny enough to look for a glass of Champagne that kills, and hope to hug their loved one before they got drunk. Drinking and romance go hand in hand in Cantopop very often. Miriam Yeung, Endy Chow and Patrick Tang are some of the singers that sing about alcoholic beverages in their love songs.
Sometimes happy sometimes sad, but there is always a glass of wine or spirits in our hand when we sing our heart out.
---