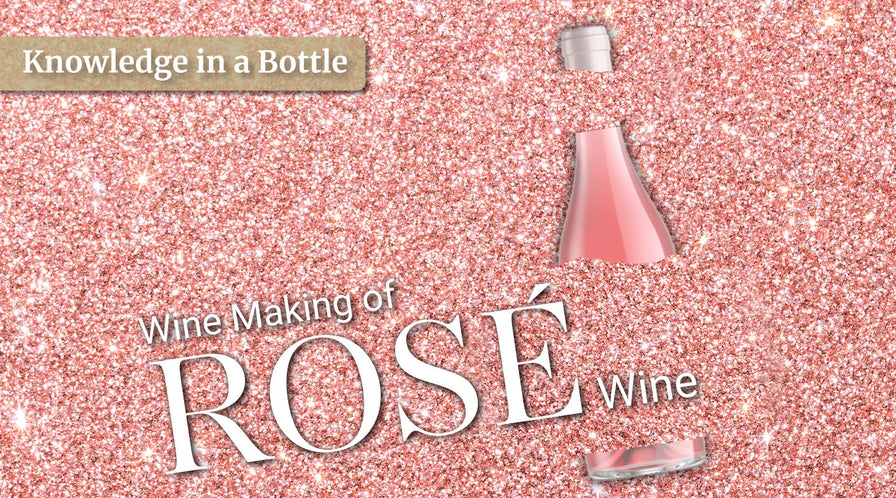 Rosé is always a feminine wine in the eyes of many people. It is fresh, fruity, chilled and most suitable for summer, especially in alfresco areas. It is very popular in western countries, though it doesn't seem so in Asia market. Hong Kong is catching up with this market and trying to appreciate the beauty of the Rosé. Let's get to know the wine making of Rosé!
In general, there are four Rosé wine making methods. The first one is Direct Press. The red grapes are directly pressed, not crushed. The pomace (left over products like stems, skin and seeds) are discarded. The pink juice is then fermented to make Rosé.
The second, Maceration, and third, Saignée, methods are quite similar. Both start off with red wine making method, that is the red grapes are being crushed and destemmed. For the Maceration method, it is to get the wine tinted by letting the grapes to rest or macerate in the grape juice for a very short period, usually for a few hours. Then ALL juice is siphoned off the pomace and the pomace is discarded. It is then followed by alcoholic fermentation and bottling. It is the most common type of Rosé. Famous regions include Provence and Languedoc-Roussillon in France.
The third method, Saignée, means "to bleed". It is to bleed SOME juice off from the main tank of red must versus ALL juice is used with the Maceration method. Usually the skin contact is a little longer with the Saignée method as the main content is meant to be fermented as red wine. With the longer skin contact, more colour and phenolic compounds can be extracted, and so the wine is comparatively heavier.
The last method, Blending, perhaps is the easiest to understand. Some red wine is added to a vat of white wine to make Rosé. However, it is not common as the region Champagne is the only region in the world where the Blending method is legal.
Though there are various Rosé wine making methods which might affect the colour, body and taste. The grape varieties play a part too. Should try more and find the ones you like! To me, I care more about the quality and the temperature when it is poured!
---