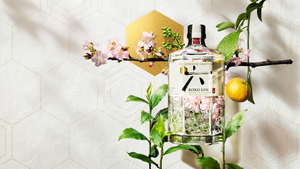 In Japan, we believe every season bursts with life. We anticipate them, welcome them, celebrate them. We even wave them goodbye.
Suntory Roku Gin is made with and by the seasons of Japan. Every drop. Every sip. Of course, to do this, it has to be made like no other gin. It takes a year just to gather all the ingredients at their peak time. In their "shun." All sourced in Japan. The best of each season, harvested, infused and distilled.
In spring, we handpick the sakura leaf and flower.In summer, the sencha and gyokruo teas. In autumn, the sansho pepper. And in winter, the yuzu fruit.
What does Roku tell us? That nature is alive. That the blessings of each and every season are precious. That "shun" can be captured, distilled, tasted and felt. And that in its sharing, every Roku drinker can get closer to their own "shun" and the peak of their own season.
This is Suntory Roku Gin. Alive with the Seasons of Japan