Brand of The Month - Marques de Murrieta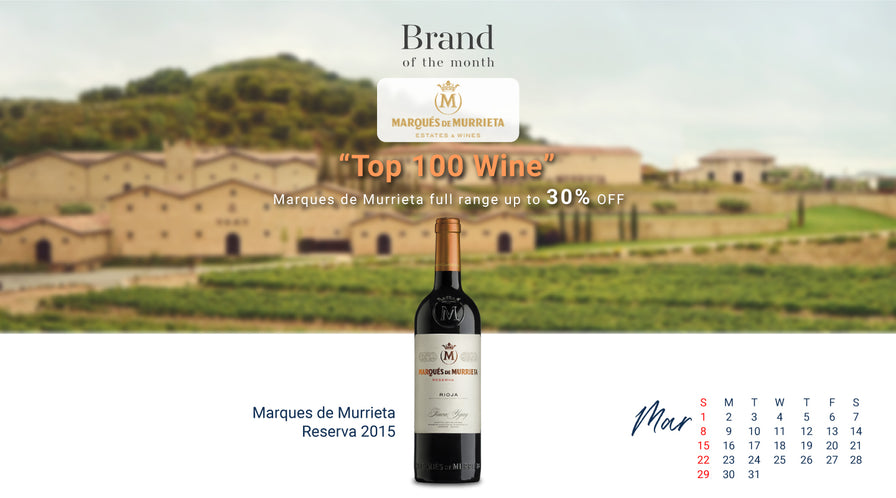 Sipping Spanish wines feels like encountering the Spaniards especially the Spanish ladies. Who doesn't fall for their affection and extrovert characters? Flashing into your mind might be the Oscar star Penelope Cruz, a sign of enthusiasm combined with beauty and wisdom. 

In honour of that, you have to know another Spanish woman, the Chief Winemaker from Marques de Murrieta named Maria Vargas, who has been awarded one of the most influential women in the wine business 2018 by the wine media The Drink Business. A signature wine from Marques de Murrieta called Castillo Ygay Gran Reserva has been chosen by Michelle Obama when hosting a dinner at the Embassy of the United States in Madrid. The former First Lady discerningly paired it with a special version of paella!
---
Marques de Murrieta
Watch now to explore more about the wine that chose to be a Marques de Murrieta.
---

Castillo Ygay White
Castillo Ygay White is the only white wine in the Spanish history to achieve the 100 Robert Parker Points. After being tasted by Luis Gutierrez, the critic responsible for reviewing Spanish wines in Robert Parker's 'The Wine Advocate', he states that it is "one of the best white wines I've ever tasted in my whole life." Castillo Ygay Blanco Gran Reserva Especial 1986 stands as the only wine that has reached the highest score, an even more difficult achievement for a white wine.
---

Pazo Barrantes 2016
Pazo Barrantes 2016 got 90+ Robert Parker points, standing among the best wines of the D.O Rías Baixas.
---
---