Brand of the Month - Senkin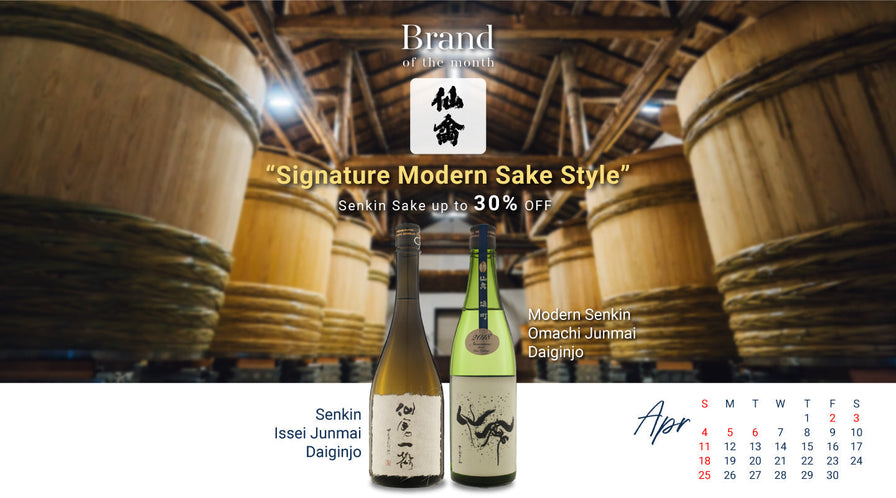 Sake, in a way, symbolizes the exchange of traditional and modern cultures in Japan.  Although many breweries are using traditional method to brew sake, there are quite a few breweries adopt modern brewing method to appeal different sake lovers.
Senkin Brewery is one of the best representation of modern-style sake.  The elder brother Kazuki Usui, a former wine sommelier, has applied his wine knowledge to refine the sake style at Senkin. He believes that sake can express terrior like wine does.
From now until 13 April 2021, selected Senkin Sake up to 30% OFF. Order today and deliver the next day*!
*Orders must be confirmed before 5:30pm from Monday to Friday (excluding public holidays) to enjoy next day delivery.
---
Modern Senkin Omachi Junmai Daiginjo
Strong nose, with strong flavor of Kyoho and pear, followed by medium acidity. It is a perfect sake. 
---
Senkin Issei Junmai Daiginjo  
Elegant nose with a strong structure of fruit and honey. This sake has a well-balanced sweetness and acidity.
---