Brand of the month - Shichiken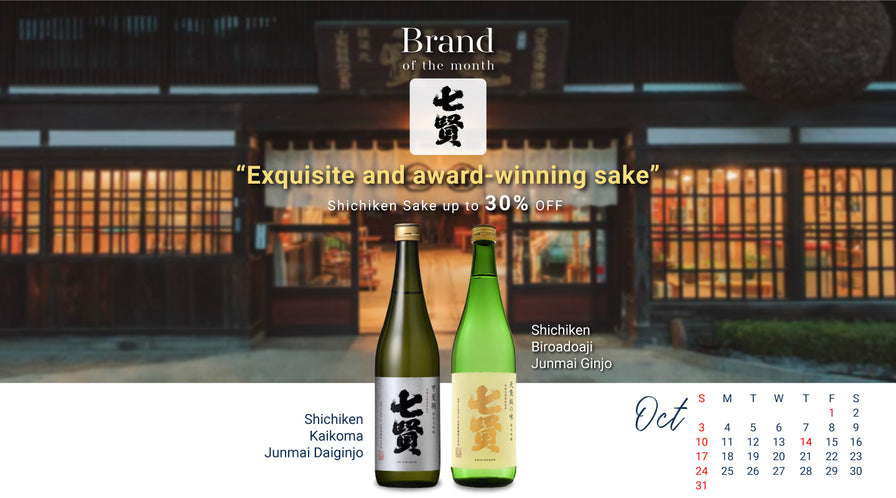 Founded in 1750. In Hakushu – a location of excellent water. Shichiken uses water from the Minami-Alps in Hakushu to brew elegant and complex sake. With five years of repeated failures and challenges, the 300-year-old brewery, Shichiken is one of the pioneers in using the "in-bottle second fermentation" for making sparkling sake, similar to how a Champagne is made.

Shichiken Kaikoma Junmai Daiginjo
"Kaikoma" Junmai Daiginjo is brewed by utilizing underground water flowing from Minami-Alps' Mt. Kaikoma, in the town famous for its water called "Hakushu." Brewed with rice under the ideal sake brewing polishing rate of 37%, this Junmai Daiginjo holds a delicate and graceful aroma along with an expressive umami from the rice.
---