Food & Wine Pairing in Summertime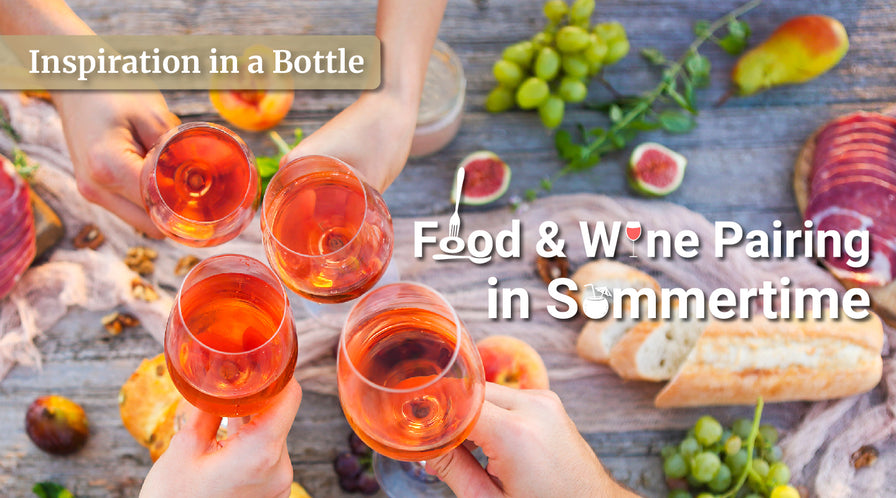 Summer weather in Hong Kong is sultry; the most common thirst-quenching wine choice would be dry whites or sparkling wines, but let's not miss out those forgotten gems like Rosé, which are something beyond "not red or white" but excellent to drink, especially in summer time.
Rosé is not simply pale and soft as its name implies, it could be delicate, elegant with an adequate level of firmness, depending on the extraction of tannin from the skin. A wide spectrum of cuisines can be paired with Rosé, rich-flavoured seafood like Hong Kong-styled salt and pepper or deep-fried would be ideal. On the other hand, it may match very well with light-flavoured meat dishes such as Carpaccio, Hong Kong-styled boiled meat, Chiu Chow (also known as Chao Zhou & Teo Chew) braised dishes or Dim-Sum. And, if you think it is enjoyable to experience the heat of hotpot or barbeque on a hot summer day, a bottle of well-chilled Rosé certainly helps to keep your palate cool and fresh.
Japanese Sake is another wonderful partner with food in summer, especially Honjozo or Junmai Daijinjo. Chilled Sake pairs perfectly with Japanese Sushi, but it will work fine with many other different kinds of Japanese cuisines because of its rather full body, firm structure and cool serving temperature; great matches include fatty Sashimi and roasted poultries. The fizzy Michizakura twice-fermented sake is a special choice worth trying.
Other than Rosé, Whisky Highball (adding water, ice and soda) is an immaculate choice for food matching on a hot summer day. It can offset oiliness, and the sweet and sour flavour makes it a sublime combo with Cantonese food; of course, if you go under the sun, stay by the pool, that would make your life even more priceless.
---