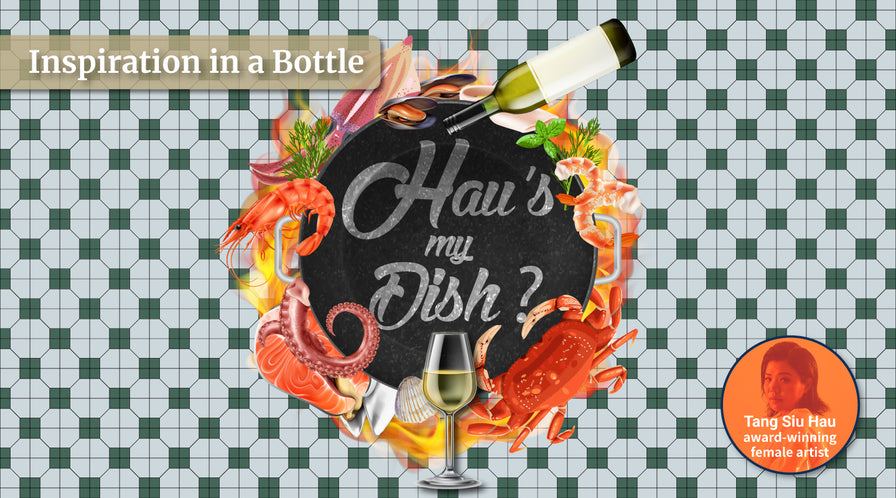 Text: Tang Siu Hau
When friends come to visit, I like to treat them to a seafood feast. If we are lucky and Asian date mussels are in season, I would sauté them with basil, and accompany them with squid, snails with perilla and a bowl of crab porridge. We would also enjoy a glass or two of wine, and take our time to chat as we enjoy our dinner.
White wine would be the most natural beverage choice to pair seafood with, as the acidity of white wine goes well with seafood and does not take away from its umami taste. But after all, it is just one option; the most important element lies in the cooking method and the use of sauce. The other night, we had soy sauce chicken and steamed snails with douchi (fermented black soybeans). I should have paired it with red wine, but since the main course was Asian date mussels, which are only available from June to September, I opted instead for white wine.
Asian date mussels have magical qualities, they might be as tiny as melon seeds but they pack a powerful concentrated mussel punch. Whilst it can be difficult to control the heat, if cooked right, the Asian date mussels will be plump, juicy, tender and sweet. Asian date mussels have a delicate flavour, and so adding douchi to them would be too overpowering. Instead, a bit of basil to bring out its flavour can make for an ultra fresh and balanced dish. That evening, I chose Sauvignon blanc for its acidic taste and light aroma. Having the delicate fragrance of basil with the umami of Asian date mussels, plus a sip of the slightly sour Sauvignon blanc elevates the taste on my palate, I felt like I was on cloud nine.
In general, I would always choose Sauvignon blanc to go with seafood, but if there is no food involved, I would pick Chardonnay or Gewürztraminer for their slightly sweeter taste. 
---