Gemini - A year of inner struggle. Be patient and enjoy solitude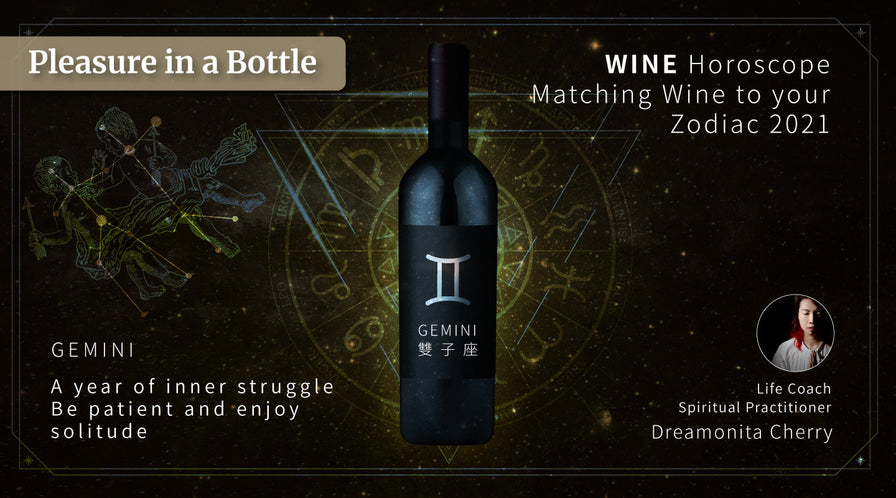 Text: Dreamonita Cherry
With two souls living in one body, Geminis are intellectually curious and playful, they excel at communication and adaptation, but since they change their mind a lot, one second they are friendly, and the next they may be annoyed. Energetic, charming, restless, loquacious, these curious twins observe  people closely, gaining valuable insight into the world, but they love to spread gossip far and wide. Never a fan of boredom and stagnation, they constantly need attention, but when they are in a bad mood, keep them at arm's length.
Geminis have experienced a lot of internal struggles and conflicts this year. After pondering on the world, society, friends, love relationships and all that, they feel unsettled and aggrieved. This year, the Twins will also go through a number of changes and be presented with new opportunities, such as breakthroughs at work, and the possibility of moving overseas. However, Geminis need to pay attention to their health, as being too entangled and busy may cause some minor issues. Avoid excessive arguments with others, as it will only hurt both sides. 'If you are patient in a moment of anger, you will escape a hundred days of sorrow' should be  your motto of the year. Remember being alone does not mean to be lonely, you should allow yourself to have more 'me time', as you need it to think quietly.
When you are grumpy, instead of losing your temper and destroying the relationship, try strenuous exercises like punching or dancing, as they help release energy in a healthy way, while keeping you in shape. Signing up to be a volunteer for animal shelters, or going on a hike can also light up your day. Since adjusting your diet is also important, you may opt for the Keto diet which is suitable for Geminis. Only by taking care of your body can you keep a more steady pace and walk further.
The easily trapped, bewildered Geminis are often tempted to chug down alcohol to make them look heroic, but on occasion, they can try to tone down their instincts by drinking classy spirits with mild Japanese sake, taming both personalities in their body. Pairing the classic, noble king of Vodka, Beluga Noble Vodka, with caviar is a good pick for Geminis to drink alone, but it can also satisfy the emulative twins when they are desperate to show off and impress others with words. Laphroaig Quarter Cask is an extraordinary single malt whisky from Scotland. Its smoky and peaty flavour surprisingly brings a hint of sweetness from the bourbon and oak, satisfying both characters of the Twins. Maker's Mark whiskey is an ambitious and thoughtful choice, the Twins may look at you in a more favourable light if you mix it in the cocktail.
For those who want to quench their thirst for Japan, you may start the night with the layered and balanced Roku Gin and accompanied by the delicious Japanese yuzu as a prelude, proceed on the journey with Kikusaki Junmai Daiginjo or the sour, fruity Modern Senkin Muku Junmai Daiginjo. Alternatively, you may try any of the following to enjoy double satisfaction on your palate. Schloss Johannisberg Rotlack Kabinett Riesling 2018, Frescobaldi Nipozzano Riserva & Pomino Bianco in Wooden Case and Pascal Jolivet Attitude Pinot Noir 2019. For those who opt for a 'drier' night, Chiaro Moscato IGT with low alcohol level is the answer. It may sound less fun, but at least you will not get drunk.
From now until 23 Apr 2021, selected wine up to 30% OFF. Order today and deliver the next day*!
*Orders must be confirmed before 5:30pm from Monday to Friday (excluding public holidays) to enjoy next day delivery.
---