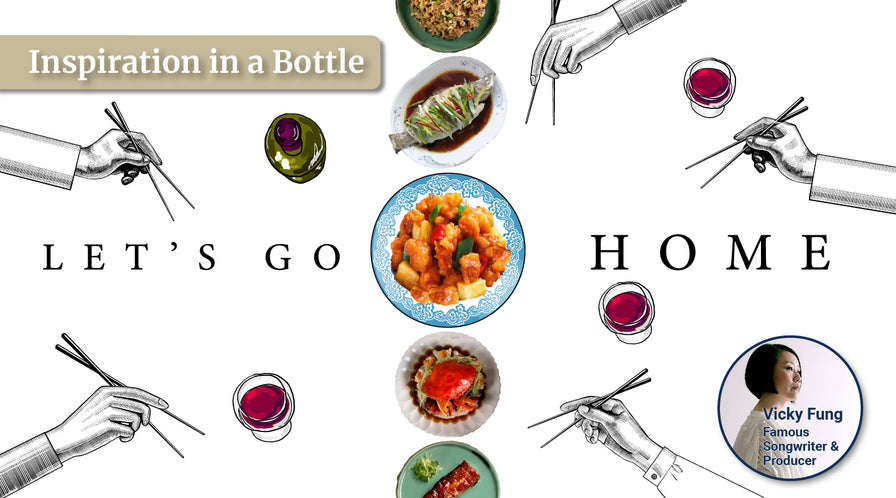 Text: Vicky Fung
Since I have my own family, I have been transformed from a daughter to a wife, a daughter-in-law and a mum. Playing four roles, dividing my time among family, work and my own personal life is definitely not easy, and scheduling for the big family reunion is a profound challenge. For every important festival, I need to schedule two gatherings, both for my side of the family and my husband's, that means nine families need to work out their time together. As a couple, we have seven siblings in total, including me and my husband, plus at least one child in each family, so if you do the maths, twenty of us at a family gathering is considered normal.
I do not usually feel like myself at these gatherings, as I have to wear many hats as someone's wife, mum, daughter, daughter-in-law, sister and sister-in-law. It is difficult to reveal who "I" truly am. When I am with my family, I just want to see everybody happy and safe, so even when I am having some sort of struggle in my life, I would rather swallow it along with my meal. I know I must not take these casual gatherings for granted, as it is already a blessing to have these precious few hours together with my family.
One good thing about dining with the family is that even if we go to the same restaurant, order the same food, or even tell the same jokes over and over, we still do not grow tired of it. We might not be able to be our true selves at the gatherings, but we can travel back to our childhood and teenage years with our siblings, and be kids in our parents' hearts. Every time, my father reminds us to order sweet and sour pork, because he knows I have loved the taste of this since I was a child. Sweet and sour is a taste that belongs to childhood and makes me a little girl again. It is just that nowadays I enjoy eating sweet and sour pork while sipping on a light, smooth Pinot Noir with my parents and siblings, reminiscing about our upbringing whilst savouring the taste of the fruity, mellow wine with our food. I am thankful to have a home, be able to build my own home and go home with my loved ones together.
---