Mulled Wine: Yummy & Eco-friendly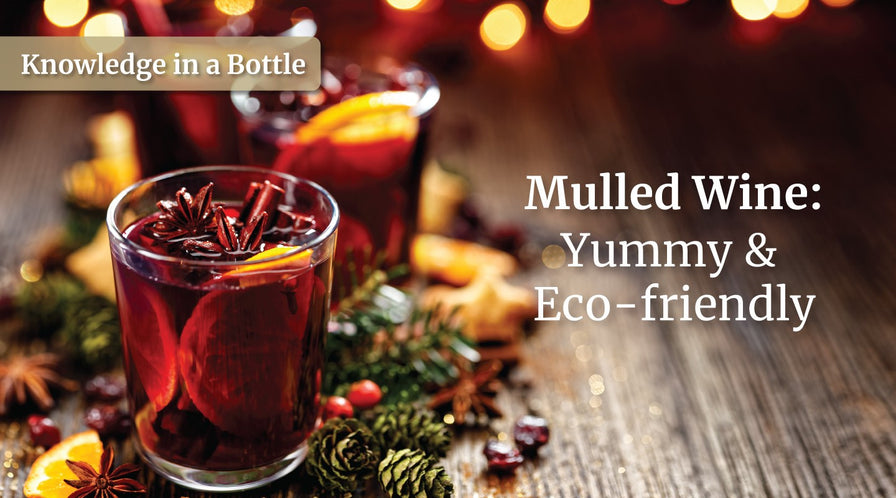 Mulled wine is a traditional alcoholic beverage served warm or hot with red wine as main ingredient. It is very popular in the Winter markets, especially during Christmas in Europe. Christmas Mulled wine is as iconic as Thanksgiving turkey.
Among Europe, Mulled wine is most commonly served at Christmas. Apart from mulled spices, citrus fruits such as orange or lemon will be added. German called it Glühwein, while sometimes they use Riesling to make it too. There are also special recipes in other European countries, Swedish like to add nuts like almond, and basil or celery will be added in Eastern Europe such as Romania and Slovenia. There is no specific recipes, so you can design your own Mulled wine according to your palate.
You may know that high serving temperature will damage the structure of wine, so please don't open a bottle of expensive wine to make your Mulled wine. Collect all the leftovers from your Christmas parties, when you have almost the portion of a standard bottle, pour it into a pot, add half cup Brandy, half cup sugar or honey, 5 to 6 cloves, 1 to 2 star anise, cinnamon roll, and either berries or citrus fruits, top up with 200ml, heat it without boiling, and pour into mugs to serve. It's yummy and at the same time very Eco-friendly.
---