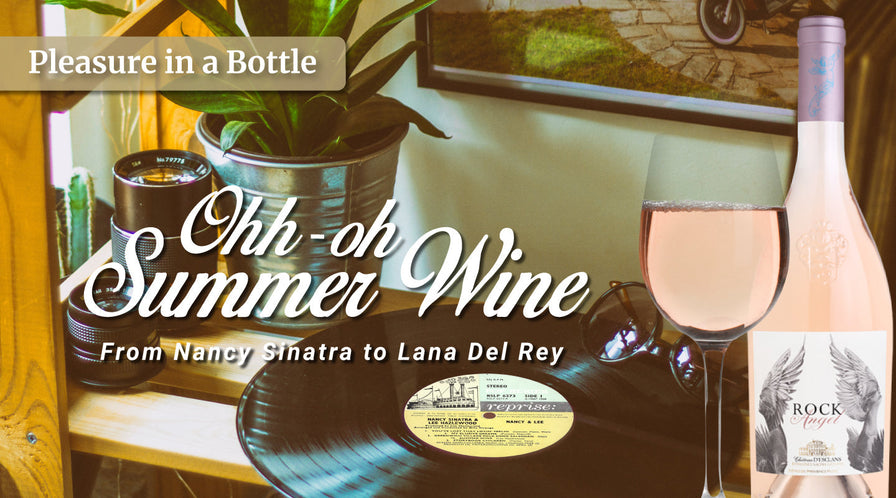 What defines summer wines? "Strawberries, cherries and an angel's kiss in spring" - such dazzlingly romantic line was written by Lee Hazelwood in 1966, for the song "Summer Wine". However, the song wasn't popular upon release until the very next year, when he sang it in duet with Frank Sinatra's eldest daughter Nancy Sinatra, it became a big hit.
Today, half a century later, this classic hit catches attention again. The song was used in H&M's commercial, then it found its way to reach the top of the US Billboard chart, romantically and unwittingly.
"Summer Wine" had fascinated countless musicians in the past fifty years: The Corrs and Bono of U2; the cover version by Ville Valo and Natalia Avelon in the movie "Das Wilde Leben" ranked #4 amongst the most popular song 2007 in Germany; it was also covered by Hong Kong DJ/singer Mimi Lo in one of her albums. One successful cover version is the duet by Lana Del Rey and Barrie-James O'Neill from Scottish band Kassidy, it was never recorded in any album but released as music video only.
It came as no surprise that the song has such an impact, once its melody starts to play, one may hear the sound, smell the aroma & eventually visualize the entire picture in a three-dimensional way: the sun, the lawn, by the seaside…. and a bottle of summer wine "Château d'Esclans Rock Angel Rosé". Further to the boom of Whisper Angel Rosé, Rock Angel Rosé is the newest product of Château d'Esclans, with the latter made from quality grapes of their own vineyards in Provence.
Château d'Esclans is dated back to 1201, Sacha Lichine, the owner of Medoc's fourth growth Château Prieuré-Lichine brought it in 2006. This estate focus in Rosé, their Les Clans and Garrus, which is made from 80 years-old vines, are now benchmarks of luxurious Rosé.
Rest assured that you'll see the beautiful pale pinkish wine colour and enjoy "strawberries, cherries and an angel's kiss in spring" by uncorking a bottle of Château d'Esclans Rock Angel Rosé, ohh-oh summer wine…
 "Summer Wine" by Mimi Lo
https://www.youtube.com/watch?v=jB25qIZRslI
---