Sake For Chinese New Year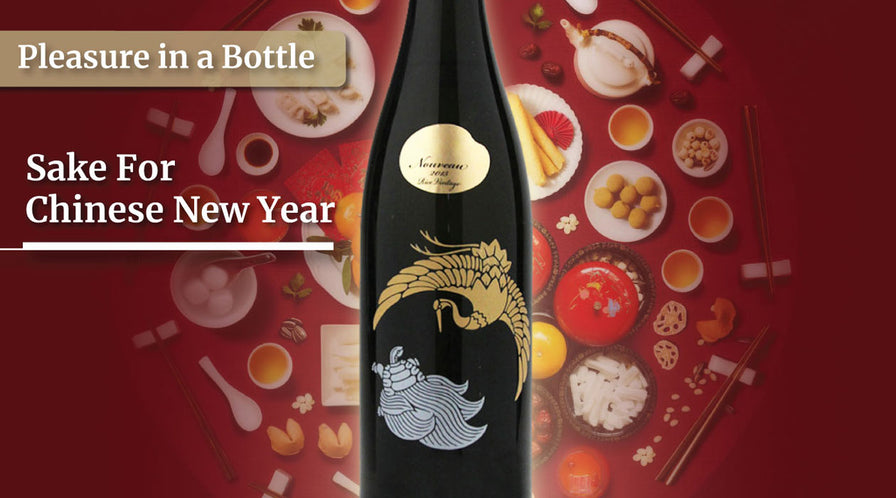 It's approaching Chinese New Year, in Chinese tradition, alcoholic beverages are also put on the dining tables for several reasons, such as to celebrate the good harvest of the year or to toast to the forthcoming year. Not only Chinese toast to family and friends in this special season, but also to heaven and earth. While drinking in day time means saying goodbye to the year, and drinking at night means keeping the good faith of the year. People also send wine and spirits as gift in this period of time.
In the modern days, if we want to keep this tradition, is there any alcoholic beverage can help? My choice is Senkin Tsuru-Kame 19 Junmai Daiginjo. This prestige Sake is made from Kamenoo, the "dreamy" brewery rice from Yamagata. The rice-polishing ratio is up to 19%, made this sake pure and elegant. The golden crane and silver tortoise drawings on the bottle are not only eye-catching, but also implying longevity and prosperity, supposed to bring good luck to your relatives and friends in Chinese New Year.
---