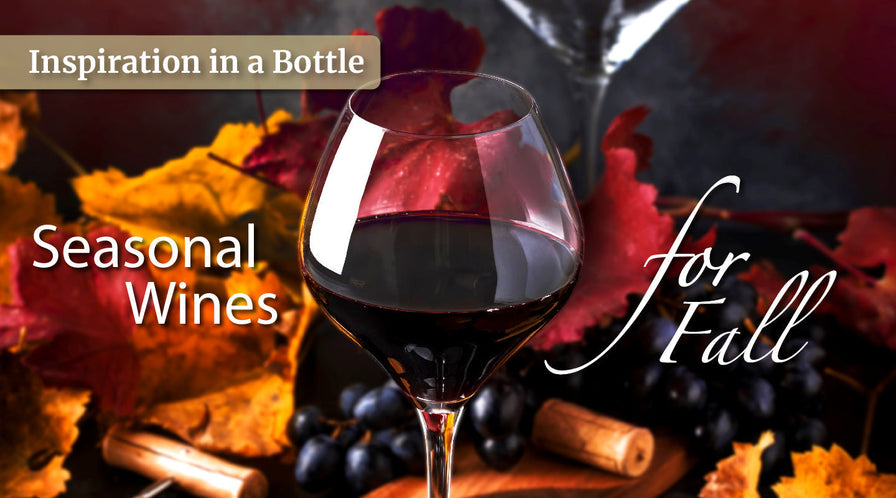 Diana Gabaldon, Outlander - "It was a beautiful, bright autumn day, with air like cider and a sky so blue you could drown in it." Beautiful words! But I prefer wine to cider! Autumn, though gorgeous, is a really short season in HK. In this cooler weather, heavier white and lighter red are always preferred. Let's have two white and red introduced for this fall!
Viognier
It's the grape variety for making famous wine Condrieu and a blending grape for some Northern Rhone wines. The wines made by Viognier is perfume and floral, relatively weighty, oily and higher in alcohol. It is quite popular with the wine beginners due to its low acidity. It is a great choice to pair with hairy crab other than Vin Juane.
Gewürztraminer
The name is from German. The direct translation of "gewürz" is spiced or simply means "perfumed" in this context. It is famous for its floral and lychee aromas and flavours. Many ladies love Gewürztraminer for its versatile styles, from bone dry to botrytised sweet, and of course, for its elegant Alsace/Mosel bottle shape. Hong Kong people love hot pot, particularly the spicy ones. Gewürztraminer would be its amazing partner!
Barbera
I love the sour red fruits like cherry and herbal characteristics of Barbera. Depending on the wine making method, it can go from medium to medium+ body with medium- to medium tannin. It is easy drinking and due to its acidity, very food friendly. When the weather is getting cool, braises and stews are back! It goes well with Italian style braises and stews, especially those with tomatoes.
Grenache
Most of the time, it is a blending grape, famous one would be Chateauneuf-du-Pape (CdP) and GSM (Grenache-Syrah / Shiraz- Mourvèdre). Characters, though vary from region to region, usually has red fruits, spices like clove and herbs together with some rusticity yet a hint of fruit sweetness. It is relatively high in alcohol but most samples show lighter body, except some great wines made with very low-yield grapes like some from Spain and CdP. It goes well with pork or lamb stews with winey sauce. With the fruit sweetness, it goes very well with Moroccan tagines too!
George Eliot - "Delicious autumn! My very soul is wedded to it, and if I were a bird I would fly about the Earth seeking the successive autumns." Let's embrace the autumn with great wine and food!
---