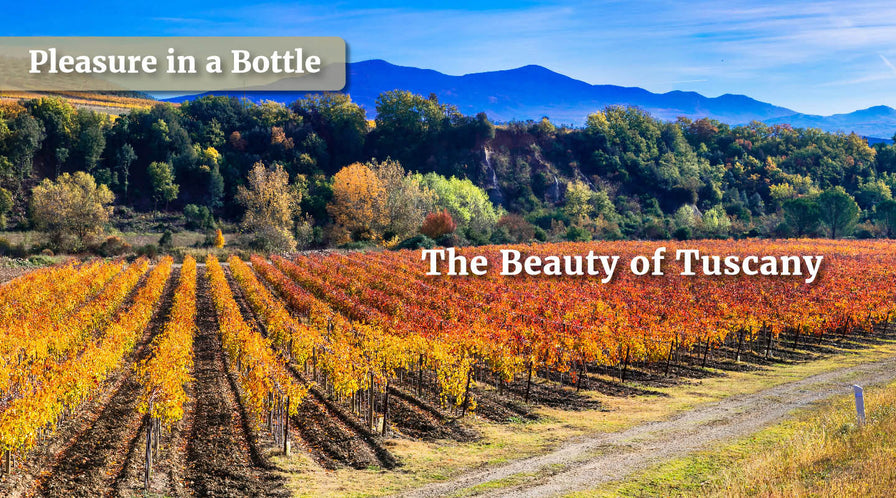 Hongkongers eager to travel, if you are a wine lover too, Tuscany is undoubtedly your best destination. As a wine writer, I have already been to Europe, America, Africa, Asia and Oceania, after I visited all the major wine regions, my most favourite one is this one in Italy.
Not only it is one of the best wine producing regions in Italy, but also it is tourist-friendly, you will find some of the best hotels, restaurants, and shops of the country by smooth transportation and Wi-Fi connection. Tuscany is more internationally than the other regions too, English is a common language, or even Mandarin! In case you didn't know, there is a huge Chinese community in Prato, you will even see Chinese on the road signs.
Tuscany is divided into 10 provinces, Florence is the capital and a Metropolitan city, located in the Northern part inland, to the south is Siena, another important province in the history of the region. These 2 provinces are where all the wine-making activities begun. However, after the Super Tuscan bloom in the 1970s, most of the coastal areas are covered by vineyards as well.
Your Tuscan wine tour may start from Florence. Paintings and sculptures from the Renaissance period in the museums are something you can't miss. The very next thing is heading to a local restaurant for a bottle of Chianti and a big piece of T-bone steak, which is known as Bistecca alla Fiorentina. Going south to Montepulciano and Montalcino you will pass the beautiful hillside vineyards of Chianti Classico, but it's the stunning landscape in Val d'Orcia that really counts, this area between Montepulciano and Montalcino is listed as world heritage site by UNESCO.
Bolgheri, an old town not far from the coast is another must-visit attraction for wine lovers. It is home to many Super Tuscan wine estates and you can find Seafood restaurants by the sea within spitting distance. When in Rome, do as the Romans do. First take a look at the wine list, pick your favourite wine, and match it with the dishes on the menu. Sì! Wine always comes first in Italy.
---