The "Eat by Yourself Club"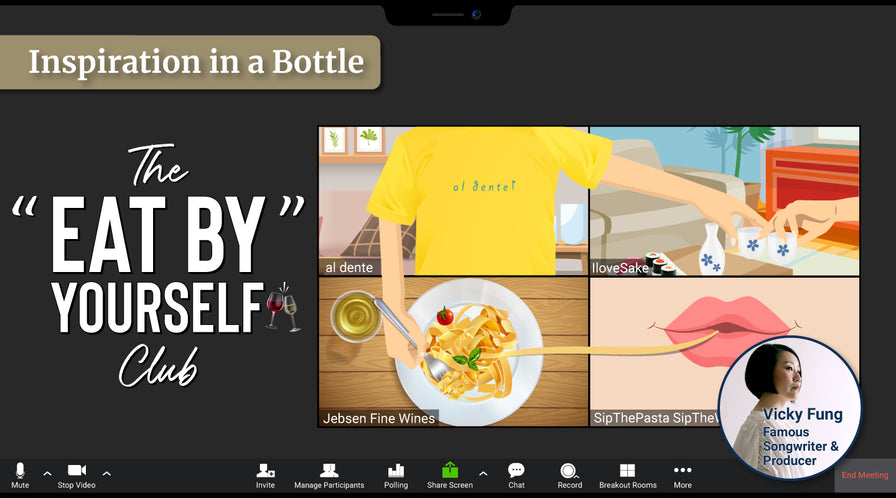 Text: Vicky Fung
At the moment I have a lot of time by myself, in some ways it is the situation that forces me to, but to a greater extent it is voluntary. Recently I have often been at a loss, to some extent the feeling is derived from me, but a great deal of these feelings are shared with the whole of humanity. Who would have thought that the world (literally the entire world) could stop overnight, pausing our normal lives when we were not at all mentally prepared? Grabbing a bite or a drink with friends has suddenly become such a luxury.
During these lonely times, there seems to be a voice whispering to me that this is the right time to face my own confusion and loneliness. It asks me to look inside for the solution, instead of searching in the outside world. I could Marie Kondo my old things, read the book that I always meant to start, take an online course (of a topic that I have wanted to explore) - check off all the items on my to-do list that are perpetually pushed aside.
Since many friends have been sharing their cooking skills on social media, even an amateur cook like me is encouraged to join in . Dining out with friends might be a little socially irresponsible at the moment , but that doesn't mean we can't invite friends for a "zoom dinner", showcasing our cooking skills , having meals separately but together. I would cook a simple al dente pasta with sea urchin and salmon roe and pair it with a fruity, full-bodied Junmai Daiginjo, so even if I need to eat my meal in front of the camera, it is still rather pleasurable. After a few dinners, my friends and I have become members of the "eat by yourself" club. After all, E.B.Y. is the new D.I.Y., don't be afraid to start your own club as we should always treasure every chance to "get together", be it in the flesh or with our new friend zoom.
---