The Pride of Loire Valley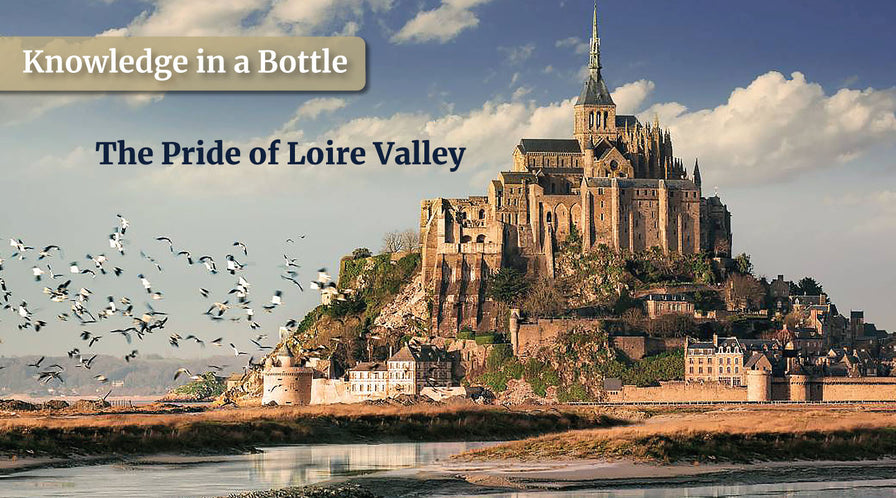 Loire Valley is the highlight of Le French GourMay this year. Loire is the longest river in France, there are many wineries and vineyards built along it. There are also hundreds of castles with beautiful gardens, shaping up the fabulous scenery.
Loire Valley is the third largest wine region in France. Along the 1000-mile river, you can find various wine styles. The wine style of Loire Valley in general is crispy, fruity and complex. Loire Valley wines can be categorized into three subregions: Lower Loire, Middle Loire and Upper Loire. Nantes in Lower Loire is close to Atlantic Ocean, which is famous for Muscadet white wine. In Middle Loire, Anjou, Saumur, and Touraine are famous for Chenin Blanc whites and Cabernet Franc reds. While Sancerre and Pouilly-Fumé in Upper Loire are focused in white wines made by Sauvignon Blanc
Sancerre and Pouilly-Fumé are no doubt the pride of Loire Valley. Although Sauvignon Blanc was originated in Bordeaux, it has become a big hit in Loire Valley. The wine style is also different from the new world, which you always find lime, grassy or green bell pepper notes. It is round, elegant with green fruit and minerality, reflecting the typical limestone soil terroir. The unoaked Sancerre and Pouilly-Fumé should be enjoyed when young, while it's fresh and crispy. However, some wine producers would aged their wines in oak barrels during excellent vintage in order to achieve complexity.
My food pairing suggestions are goat cheese from Loire Valley, or shellfish such as oyster, prawn and lobster, the wines do bring out the umani. Let's celebrate Le French GourMay with a bottle of Sancerre or Pouilly-Fumé in May!
---